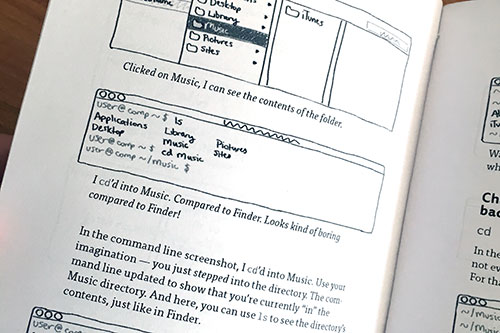 Get comfortable with the terminal
If you're jumping into learning programming, it's incredibly helpful to be comfortable with using the command line first. This friendly guide will walk you through all the basics.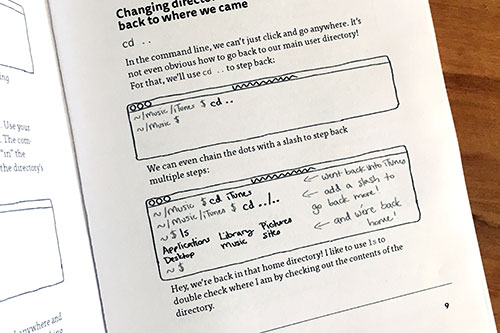 Friendly and fun illustrations
Interior illustrations by the author, Tracy Osborn, and the cover lovingly made by her partner, Andrey Petrov.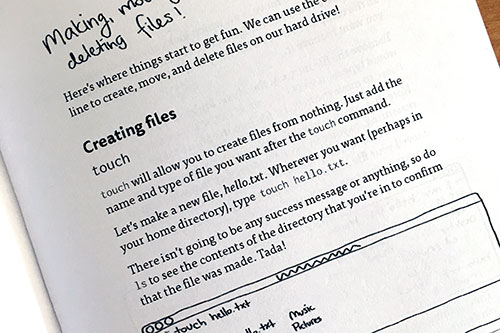 Free online and low cost eBooks
Sign up here to access the content online as well as downloadable and print-and-staple at home PDFs. Other retailers: