I'm so excited to announce that Hello Web Design is out today!
I've been thinking about this book for at least two years. With Hello Web App, I taught beginner programming the way I thought it should be taught to those without programming experience. After thousands of orders and readers around the world, naturally I started thinking about how I could teach design fundamentals and shortcuts to folks without design experience.
These thoughts lead to a conference talk I gave at many conferences, including Mozilla's View Source Conference in Berlin 2016 and O'Reilly's Fluent Conference 2016.
After raising almost $23,000 on Kickstarter last January, I've been hard at work writing, designing, and publishing my third book. And you can buy it today!
Three package options are available: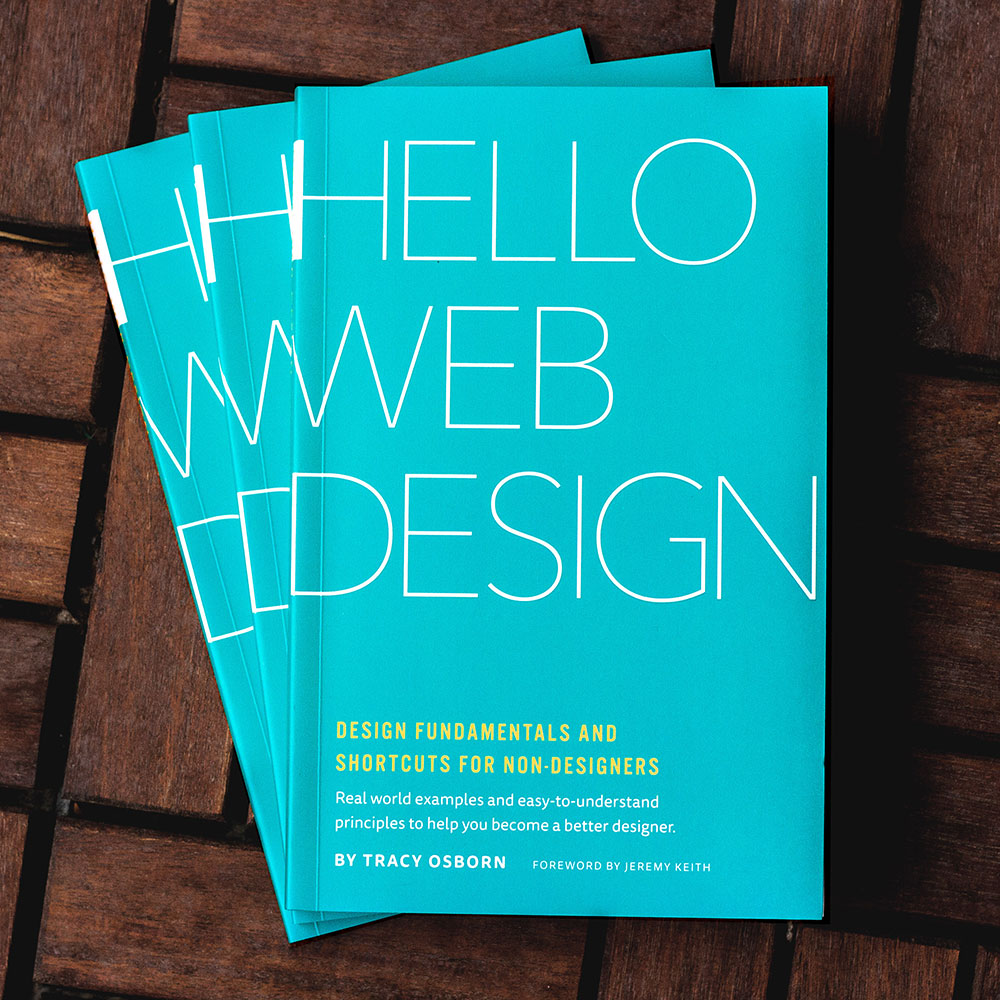 You can read more about Hello Web Design here.
Thanks for everyone who has supported me in writing this book — it's been a long journey and I am so excited to bring this book to the world!