Join 2,000+ other first-time programmers
and other readers of Hello Web App.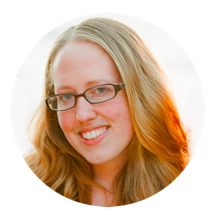 Hi, I'm the author, Tracy.
I taught myself how to program in 2009 because I wanted to launch a startup and I couldn't find a cofounder. I heard a lot about Python and Django and how easy they were to use, and after six weeks, I launched the first version of my new app, which eventually grew into my startup, WeddingLovely.
It wasn't all magic and rainbows — I'm a visual learner and I had a hard time understanding most tutorials since I didn't have a technical background. Over five years, I slowly became a better programmer, and I realized that web app programming could be taught (and should be) taught in a different way to learners like myself.
Hello Web App is down-to-earth with no nonsense. The book is written in an informal and friendly tone with no jargon. Many programming books suffer from wordiness and bloat — Hello Web App is simply the basics in an easy-to-read and understand manner.