Build and design your side project with books by Tracy Osborn.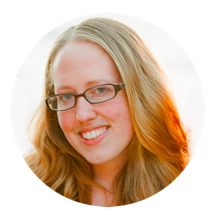 Hi, I'm the author, Tracy.
I started writing books in 2014 after getting frustrated with the way that beginner concepts were being taught. I realized that web app programming could be taught (and should be) taught in a different way to learners like myself and Hello Web App was born. Three years later, Hello Web App has helped thousands of beginner programmers launch their first web app.
Hello Web App is down-to-earth with no nonsense. The book is written in an informal and friendly tone with no jargon. Many programming books suffer from wordiness and bloat — this is simply the basics in an easy-to-read and understand manner.
My third book, Hello Web Design, was successfully funded on Kickstarter in early 2017 and will be released mid-to-late 2017 as an eBook, paperback, and video package. Pre-order Hello Web Design today.
Pre-order Hello Web Design
The eBooks
Hello Web Design in digital format, lovingly designed by Tracy herself. A brief book jam-packed with information. Comes in PDF, .mobi, and .ePub formats.
The Video Package
The eBooks plus 15+ videos walking you through the theory and process parts of the book, plus extra "design critique" videos to help you train your design intuition. Add the paperback book for $10 more.
The Paperback Package
Learn better with a physical book? I got you! This package contains the eBook (in all three formats) plus the paperback book. Shipping extra.